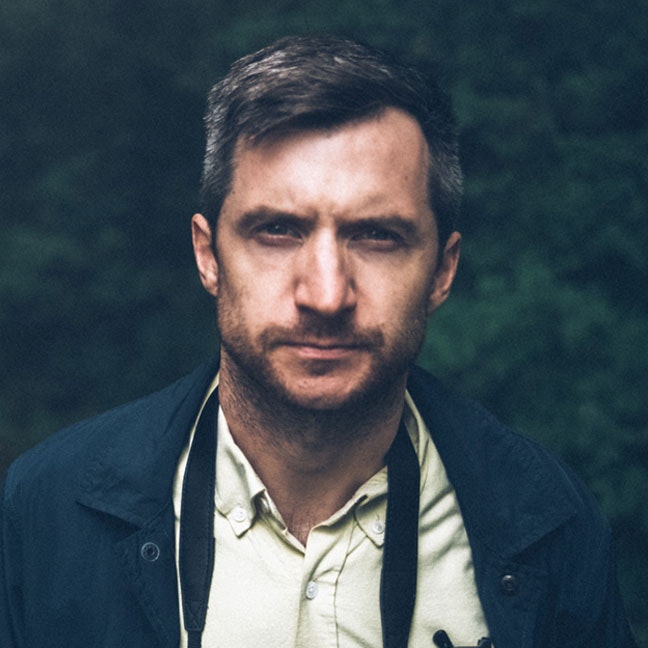 E.J. MCLEAVEY-FISHER- DIRECTOR
E.J. is an NYC-based director whose previous projects have been awarded multiple Vimeo Staff Picks and screened at film festivals such as AFI DOCS, the Big Sky Documentary Film Festival, DOC NYC, the Brooklyn Film Festival, and the Edinburgh Film Festival. He started directing shortform, longform, and commercial work at MTV Networks after graduating from the NYU film school. He's originally from Cape Cod, Massachusetts and now resides in Maplewood, NJ with his wife Veronica (also a producer on The Guy), their two daughters, and their dog Bobby, who was the connection for his short doc The Dogist. He also directs branded content and commercials through Greenpoint Pictures.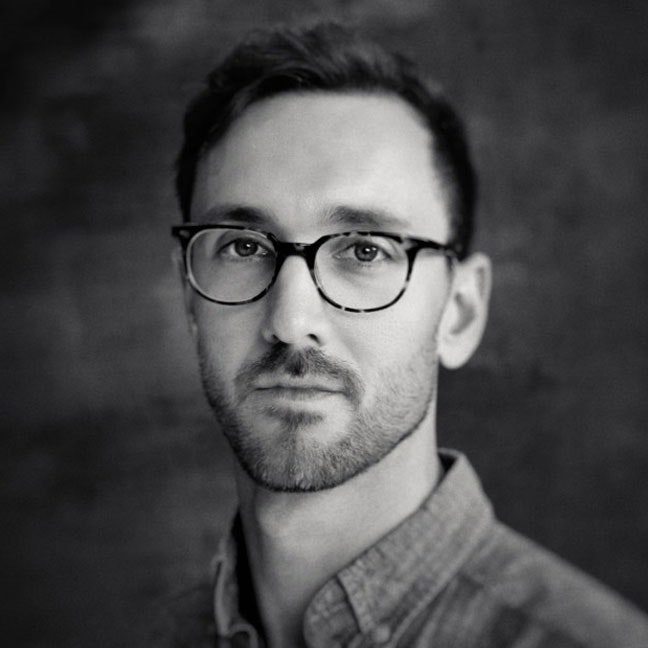 JOE VICTORINE- CINEMATOGRAPHER
Joe's love for the moving image probably came genetically from his cinephile father. As DP, Joe has had the privilege to lens the camera for some of the most notable personalities and brands including Miguel, Gigi Hadid, Mick Jagger, Jeff Garlin, Budweiser, Nike, Adidas, Spotify, Lincoln, Gap, and more. Some of his recent projects have won a 2018 Webby, been shortlisted for a 2018 CLIO in cinematography, won a Bronze CLIO in 2017. In 2018 he was the cinematographer for Budweiser's Super Bowl campaign with the legendary Clydesdales, and he's worked on notable documentaries including camera operating on last year's hit documentary "Won't You Be My Neighbor", and the 2014 Oscar winning 20 Feet from Stardom. Joe was raised in NYC and now lives just outside the city near an abundance of trees with his lovely wife and two daughters.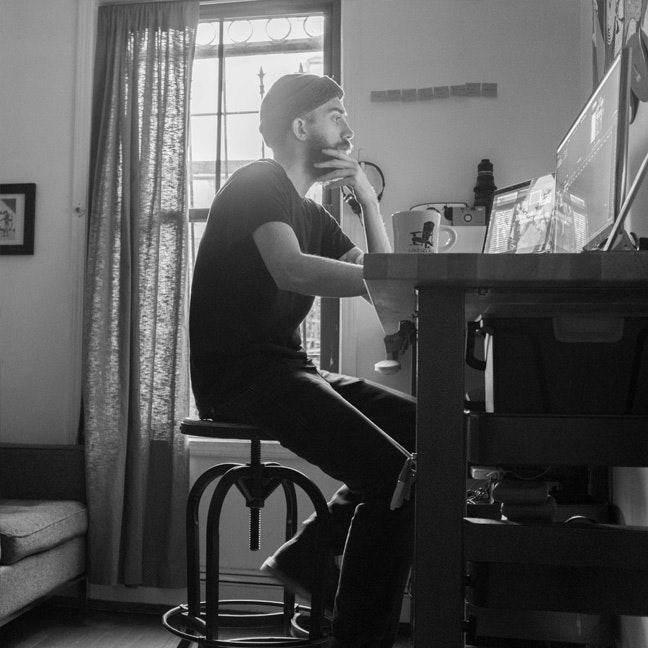 ERIK AULI- EDITOR
Erik is a New York City-based film editor, originally from East Northport, NY. He works in collaboration with a select group of production and post companies as an independent offline-editor; while also taking on projects (like The Guy) through to final delivery at his Brooklyn based post-production studio, chøp wøød. He lives a few blocks away with his girlfriend Shannon and his dog Lily.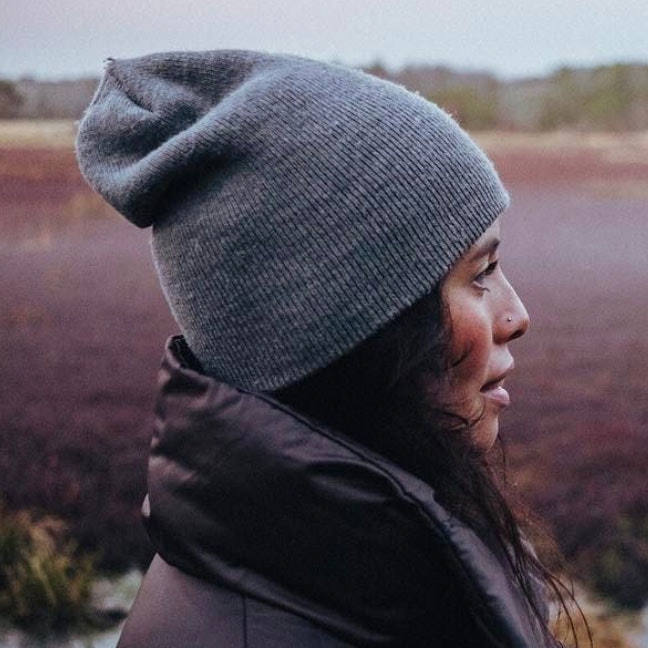 VERONICA BALTA- PRODUCER
Veronica Balta is an NYC-based line producer of commercials and other film and television projects. She has produced numerous narrative and documentary short films that have screened at film festivals worldwide as well as worked across the globe for production companies including Epoch Films, m ss ng p eces, Pulse Films, Variable, ALLDAYEVERYDAY, Dress Code, and MPC with agencies like JWT, 72andSunny, Wieden + Kennedy, and The Brooklyn Brothers. She lives in Maplewood, NJ with her husband E.J., their two daughters, and their dog Bobby.
FULL CAST AND CREW:
Director: E.J. McLeavey-Fisher
Editor: Erik Auli
Cinematographer: Joe Victorine
Producers: Veronica Balta, E.J. McLeavey-Fisher, Erik Auli
Assistant Director: Yori Tondrowski
Second Assistant Director: Kevin Alexander
Additional Camera: Brendan Burdzinski, Gabe Jacobs, Nick Kraus, Nathan Lynch
Camera Assistants: Cameron Dingwall, Nate Robb
Stunt Coordinator: Leo Gibbs
Sound Recordist: Jesse Stormo
Casting: Tom O'Hare
Production Designer: Laura Kaltman
Locations: Thomas Ahern
Production Assistants: Charlie Hoffman, Clemmy Little, Lewy Westhoff
Post Production Services & Facility Provided by: chøp wøød
Music, Sound Design, and Mix: YouTooCanWoo
YouTooCanWoo Post-Production Team:
Lead Composer: David Perlick-Molinari
Composers: Deidre Muro, Derek Muro, Zach Abramson, Lorna Krier, and Wang Wei Yang
Sound Design: David Perlick-Molinari and Austin Mendenhall
Mix: David Perlick-Molinari
Production Management: Lea Wülferth and Darius Colson
"Drive" Performed by Violet Sands
Written by Deidre Muro, Derek Muro and David Perlick-Molinari
Used by Permission of YouTooCanWoo and Shapiro, Bernstein & Co., Inc.
Color Correction: Company 3
Senior Colorist: Jaime O'Bradovich
Producer: Amanda Pilnik
Title Design: Elena Chudoba, Brooke Bamford

CAST (In Order of Appearance)
Brian Donahue - As Himself
John Silver - As Himself
Lori Donahue - Herself
Nancy Cullen - Lori's Coworker #1
Erika Nova - Lori's Coworker #2
Tom O'Hare - Lori's Coworker #3
Larry Deck - As Himself
Manny Siverio - As Himself
John "Duke" Reynolds - As Himself
Michael Gallagher - As Himself
Omair Husain - MRI Technician
Dr. Barry Kosofsky - As Himself

STUNTS

Brendan Cox
Kelvin Fernandez
Greg Foster
Leo Gibbs
Zach Huber
Paige Rhea
Brian Williams